REI Terminology
INTRO: If you are thinking about investing in real estate or searching for your next investment deal, it's absolutely important to be well versed in industry terminology.
Being able to speak the language, becoming financially literate, will enable you to navigate through potential deals and opportunities with confidence. It will help establish a solid foundation of knowledge, necessary for you to continue growing your financials over time.
An understanding of popular terms and definitions will also provide a boost to your business and negotiating power, allowing you to confidently have professional discussions with your prospects. Or most importantly help you get started. (link to getting started page)
The Basics: 
Mortgage: A loan that you take out in order to buy property. The collateral is the property itself.
Institutional lender: A lender considered to be a Bank, Loan or Trust Company, Credit Union or caisses populaires.
Alt-A lenders or B lenders:  Lenders that are not banks or credit unions, but are reputable in the lending field. 
Private Lender: a person or organization that lends money to people who are having difficulty getting loans, usually at a higher rate than a bank would charge.
Pre-Approval: An individual interested in buying a house or property can approach a lender or mortgage agent, who will check their credit history and verify their income and become qualified for a loan up to a certain amount. This pre-approval can then help a buyer find a home that is within their loan amount range. A real estate agent will often prefer to work with a buyer who has a pre-approval as it shows that they are well-qualified to receive financing and are serious about buying a home.
Title: A term that refers to the ownership of a property. If something is registered "on title" it means that it is officially registered against the ownership of the property through the Land Titles Office, where property ownership is recorded.
Amortization: The number of years that it takes to fully pay off your mortgage (not the same as your mortgage term). Amortization periods are often 15, 20, or 25 years long.
Term: A period of time in which the mortgage contract is in force. After this period of time the mortgage must be fully repaid or renegotiated.
Down payment: An amount of a purchaser's money provided to the vendor from his or her own resources (not included in a mortgage loan). Under certain programs this amount may be borrowed.
Mortgage Rate: The percentage of interest that you pay on top of the loan principal. For example, you may take out a mortgage of $500,000 at a rate of 3%. Your monthly payments will consist of a portion of the original $500,000 "the principal", plus 5% "the interest".
Fixed Rate:  An interest rate that does not change during the entire mortgage term.
Variable Rate: An interest rate that will fluctuate in accordance with the prevailing market prime rate during the mortgage term.
Closed Mortgage: This type of mortgage must usually remain unchanged for whatever term you agree to. Prepayment costs will apply if you payout, renegotiate, or refinance before the end of term.
Open Mortgage: This mortgage may be repaid, in part or in full, at any time during the term without any prepayment costs.
Refinance: When a borrower already has an existing mortgage, refinancing means to increase the size of that mortgage, or renegotiate it in some fashion.
Renewal: Once the original term of your mortgage expires, you will have the option of renewing it with the original lender or paying off all of the outstanding balance.
Laon-to-Value: A loan to value (LTV) ratio describes the size of a loan you take out compared to the value of the property securing the loan. Lenders and others use LTV's to determine how risky a loan is. A higher LTV ratio suggests more risk because the assets behind the loan are less likely to pay off the loan as the LTV ratio increases. 
High-ratio Mortgage: This mortgage is obtained when you have less than 20% of the total purchase price to use as a down payment.
Mortgage default insurance: If you purchase a house with less than a 20% down payment, you will be required to buy mortgage default insurance, commonly referred to as CMHC insurance. This protects the lender in the case the borrower defaults on the loan.
Closing Cost: Costs that are in addition to the purchase price of a property and which are payable on the closing date. Closing costs range from 1.5 to 4% of the overall purchase price. These are typically the legal and administrative costs you will need to pay when your house closes.
Closing Date: Closing Day is the day the buyer takes legal possession of the home/property. It is critical to have the bulk of the administration completed by this date including transferring your down payment to your lawyer. 
Accounts
What Is a Tax-Free Savings Account?
The Tax-Free Savings Account (TFSA) is an account that does not apply taxes on any contributions, interest earned, dividends, or capital gains, and can be withdrawn tax free. This savings account is available to individuals aged 18 and older in Canada and can be used for any purpose.
What Is a Registered Retirement Savings Plan (RRSP)?
A Registered Retirement Savings Plan (RRSP) is a retirement savings and investing vehicle for employees and the self-employed in Canada. Pre-tax money is placed into an RRSP and grows tax free until withdrawal, at which time it is taxed at the marginal rate.
TFSA Vs. RRSP
While a registered retirement savings plan (RRSP) account is for retirement purposes, a TFSA can be used to save for anything. The tax-free savings account differs from a registered retirement account in two main ways:
Deposits in a registered retirement plan are deducted from your taxable income. Deposits into a TFSA are not deductible.

Withdrawals from a retirement plan will be fully taxed according to that year's income. Withdrawals from a TFSA are not taxed.
The TSFA addresses some of the flaws that many believe exist in the RRSP program, including the ability to return withdrawals to a TFSA at a later date without reducing unused contribution room.
RRSP or TFSA are generally used for investments with tax benefits.  Typically, an investor will diversify within them, there to be viewed as a basket of investments. In that basket investors can place various eligible investments or financial instruments. Some of these RRSP or TFSA eligible investments can include: stocks, bonds, GICs, mortgages, call-options, cash or mutual funds. 
So, how does the WISE investor use their TFSA or RRSP to participate in the real estate market? 
The answer to that question is; there are few options available to choose from. Each option however will have their own strategies and variations. Below are the two most common options: 
Invest in mortgages. You become the bank.
We all know investing in mortgages isn't a direct real estate investment, but a loan secured by real estate. However, as banks begin to adjust their finance and tighten restrictions on approvals. Investing in private mortgages is becoming increasingly popular and it's a reasonably safe way to indirectly invest in real estate, when done properly. When done correctly, the overall performance of the real estate, typically  good or bad, does not affect your investment in the mortgage. It is very important to have a qualified mortgage broker help guide you through this process. 
In this situation your TFSA or RRSP becomes the lender. You are now the bank. 
Common strategies include; investing in a single mortgage. Joining a syndicated mortgage and sharing in a single mortgage with other investors. Acquiring shares in a MIC, a Mortgage Investment Corporation. Which pools many mortgages and allows the WISE investor to co-own a share of multiple mortgages in their RRSP or TFSA.
Invest in publicly traded companies that invest in real estate.
On both the Canadian and American stock exchanges, there are quite a few real estate investment firms. All of which invest in a number of different ways. Some may invest in apartment buildings, in commercial properties, office buildings or retail malls. Some hold existing properties, others invest in land projects or construction. Others may invest in hotels or recreational properties. Some may even invest internationally, all over the world.
A common subclass of these publicly traded companies is a REIT (Real Estate Investment Trust). 
REIT: is a company that owns, and in most cases operates, income-producing real estate. A REIT pays out the majority of its income monthly, which can be held in either a TFSA or RRSP account. 
All of these publicly traded investment vehicles provide benefits such as; instant liquidity, quarterly reporting and regulatory oversight. However, as we all know, there can be severe downside risks that come when investing in the stock market. You always speak with a professional before risking your hard-earned money. 
REI Strategies
INTRO: They're many different ways to invest directly into real estate. Before doing so it is very important to first get yourself educated and understand the terminology. You should also build a network and surround yourself with like minded individuals who are also actively investing in real estate. Understand the market, so you are able to spot undervalued properties, which will then enable you to spot the best opportunities with the best returns on your investment. From there you should then understand the different strategies and choose the one best suited for your personality, budget, skills, needs, and goals. Here are examples of the two most commonly used strategies; 
Buy, Rent and Hold:
The Buy rent and hold strategy is the most known and common. The idea is very simple: you buy an investment property; typically undervalued to maximize your returns. You then rent it out for some short-term cash flow and then sell it later on, after its value has appreciated. The obvious pro of this strategy is that you have the potential to make a lot of money in the long term. Moreover, this return on investment will be largely passive as you don't have to do anything to get natural real estate appreciation to work for you. If you want to have an even larger profit, you can force appreciation on your property by improving the inside and the outside. Just make sure to focus on relatively cheap improvements which bring a big increase in value.
"BRRRing":
B – BUY
R – REHAB 
R – RENT 
R – REFINANCE 
"REPEAT" 
BUY: Do your research find and buy an undervalued rental property. Ideally a property that needs cheap, cost effective renovations, that upon completion will ultimately raise the properties value.
REHAB: Begin the renovations needed on the property. You want to bring the property back to suitable rent conditions. Be WISE look for crafty ways to cut down on renovation costs. Also Keep in mind some renovations will increase the properties value more than others.
RENT: List your property for rent and find good reliable tenants. Revise your numbers, figure out how much you should charge. Try the 1% rule, it's an easy way to calculate how much rent you should charge.The less time you are without a tenet, the better. You never want a rental property to have a negative cash flow because it's sitting empty, especially when we get to the next R.
REFINANCE: Speak with your Wise Equity agent and refinance your property. By refinancing it you gain access to the EQUITY. You can take most or all of your money back out to invest in more properties.
REPEAT: Once you get your money back out, you can find another great deal to buy and repeat the process.
Purchasing a Rental?
If you're thinking about taking the leap into real estate and purchasing a rental property, it is  very important to do your own research, preparing yourself for the best opportunities. It is also important to work with professionals in their associated fields, so you are able to leverage their knowledge to ensure success. Below is a quick guide, educating you on the process of purchasing your first rental.  
First Step is to find out where you would like to purchase your rental property, and what type of property you'd like to purchase. Remember in order to qualify for a mortgage on a rental property you need at least 20% down and that doesn't include your fees and closing costs. So it's important to familiarize yourself with the market, get an understanding of prices in that area, so you can begin budgeting. Speak to a professional and make a plan, the numbers have to make sense. You'll also have to budget for ongoing expenses that are associated with operating a rental property. 
Once you have your budget in place and have your down payment, you need to have a conversation with your mortgage broker and obtain a pre-approval. Now you'll have an idea of how the lender will lend you along with the monthly payments and interest rates. Have your Real Estate Agent then help you purchase the property you have done your due diligence on. 
Lastly, close on the property and find reliable tenants. During this process you should also consider brushing up on landlord tenant laws. So that you know what and what not to do in certain situations.
Property Types
If you're considering investing in real estate, here are the different categories of real estate and the different property types within them that are generally invested in. 
Residential Real Estate this category is most commonly invested. It includes new construction and resale homes. The property types in this category include:
Single-family homes

Condominiums 

Co-ops, townhouses 

Duplexes

Triple-deckers

Quadplexes. etc.
Commercial Real Estate this category is mostly invested in by groups or large corporations. The property types in this category include: 
Shopping centers 

Strip malls

Medical and educational buildings

Hotels 

Offices

Apartment buildings. etc.
Industrial Real Estate this category is also mostly invested in by large corporations. The properties types in this category include; warehouses and manufacturing buildings. Typically they are buildings that are used for the distribution of goods. The difference between commercial and industrial, is the zoning, construction, sales and distribution methods used in each classification. 
Land this category is this the most unique and can offer the greatest return on your investment, when bought correctly. This category includes; vacant land, working farms, and ranches. Vacant land can also include undeveloped, early development or reuse, subdivision and site assembly.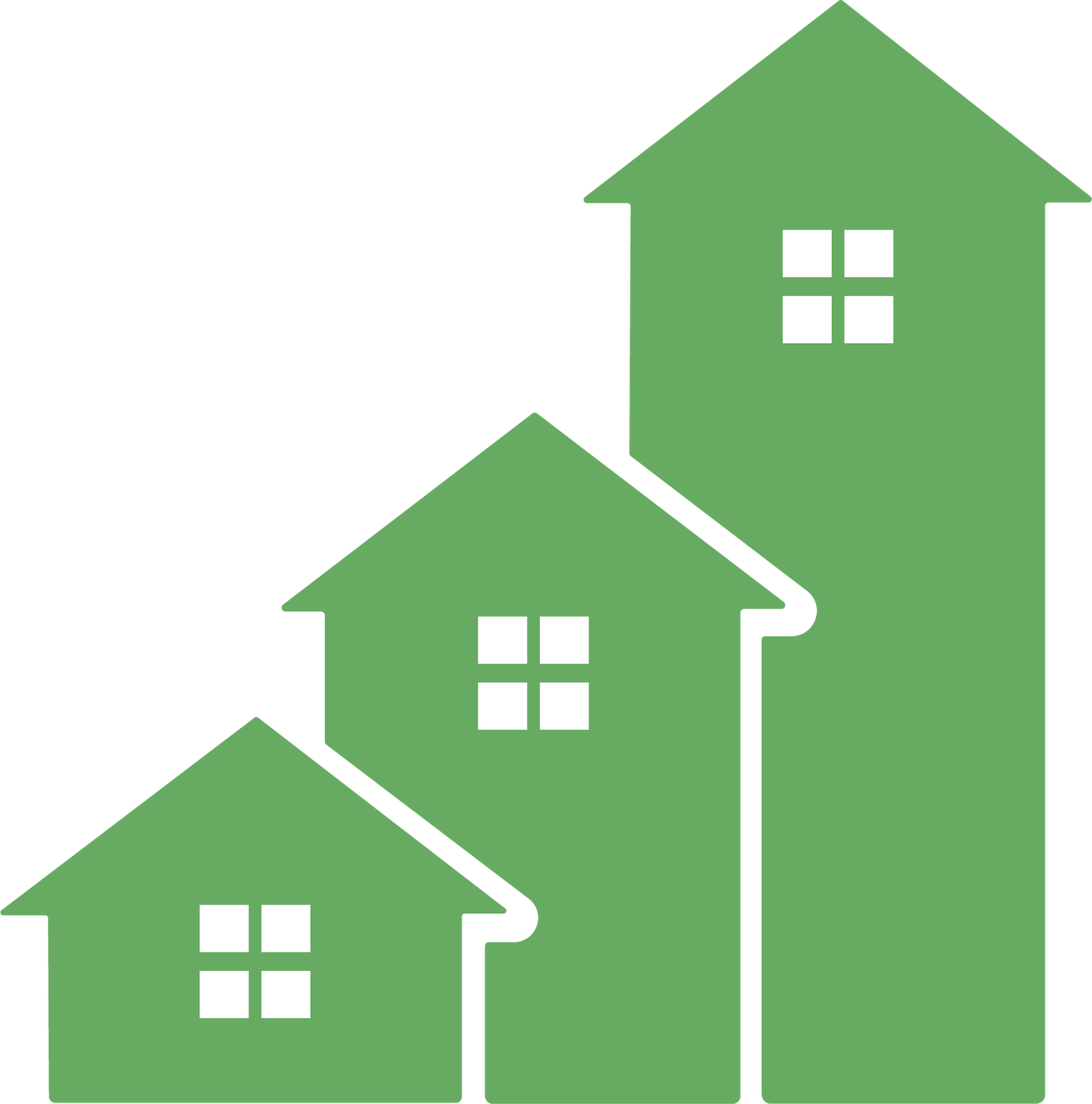 Address
Head Office: 100 Consilium Pl. Suite 203 Toronto, ON M1H 3E3
Toronto Location: 2 Bloor St. E Suite 3500 Toronto ON M4W 1A8
Be Wise with your Equity. Stay up to date, with the latest real estate and mortgage related news, opportunities, and market conditions